View this message online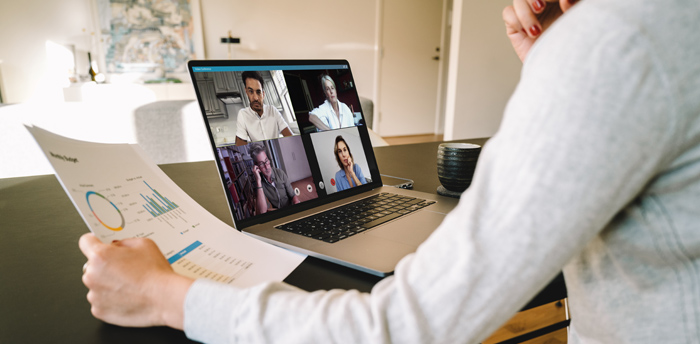 DIGITALISATION WORLD INTERVIEWS • 2023 • Issue 7 • Part 1





Doers, dabblers and dawdlers - a digital transformation snapshot


Lori MacVittie, F5 Distinguished Engineer, discusses the findings of the company's inaugural Digital Maturity Index, which looks at the ways in which organisations have, or have not as yet, embraced the technologies and processes required to implement a successful digital transformation strategy. The Index identifies doers, dabblers and dawdlers, at varying stages of their digital journeys, identifying what distinguishes each group, but also some common challenges which still remain.




Reduce, reuse, recycle - Dell's sustainable materials journey


Allison Ward, Senior Sustainable Materials Engineer at Dell Technologies, explains how the company balances the priorities of the circular economy alongside ensuring that sustainable materials innovation doesn't come at a performance cost. She shares some brilliant insights as to the work Dell is doing around sustainability innovation, both internally and working with its supply chain, strategic partners and, importantly, customers.




UEC to focus on high-performance networking


Eric Eppe, Head of Portfolio & Strategy, HPC/AI/Quantum at Eviden, Atos Group and also the UEC Secretary, discusses the formation of the Ultra Ethernet Consortium to deliver on Ethernet-based open, interoperable, high-performance full-communications stack architecture to meet the growing network demands of AI & HPC at scale.




Application modernisation and digital data management


Martin James, VP EMEA at Aerospike, discusses the importance of application modernisation, efficient software and IT consolidation - all of which should mean the need for less databases, but with richer feature sets. He outlines both the pitfalls of holding onto legacy applications and systems and the benefits of modernisation and consolidation, with Aerospike well positioned to help customers with the attendant data management challenges and opportunities.




DCS talks to NKA about the innovative @RACK MDDS


Sergio Afonso, Sales Director at NKA Tech, discusses the innovative @RACK Mobile Data Destruction System - which recently won the DCS Awards' Data Centre ICT Security Innovation Award - explaining the many advantages it offers over the existing alternatives. He also shares some exciting future plans in terms of expanding both the @RACK portfolio and market coverage.
Next Opportunity
One of the major successes in 2023 for clients of Digitalisation World has been our recorded video interviews. With an average audience of well over 1000 viewers per interview, we can see how well appreciated they are by our readership.

While most of the video interviews have been purely editorial - the topics and participants chosen by our editor, Philip Alsop - we are being asked by more and more companies to produce specific video interview packages.

Against this background, we are delighted to offer VIDEO INTERVIEW PACKAGES

If you'd like to guarantee inclusion, and also have a valuable asset to use as and where you want into the future, we highly recommend that you consider the VIDEO INTERVIEW PACKAGE, which works as follows:

Choose the topic that you wish to take leadership in. Whether you'd like to promote a product or service or to discuss some of the current industry issues, we will work with you to produce a 30-minute video.
Following an initial discussion, our editor will produce a set of agreed questions for sharing ahead of the interview and share the Zoom recording link.
Once the interview has been recorded via Zoom, this is sent off for editing, including your company logo, and the edited video is then shared with you for the amends/approval process.
Once signed off, the video will be included in the next DW Video Issue, on the DW website, and we will give you the original source file, so you can promote via social media.
The next DW Video Issue will be produced and go live on the 11 December 2023. Contact us to find out how you can be involved.
You will still have the usual opportunity to submit editorial articles and comment pieces, free of charge, to be considered for inclusion in the digital magazine and/or on the DW website.
Package details



30 Minutes


£995

30 min ZOOM interview with the editor


The interview will include a single page of advertising in Digitalisation World or 1 Newsletter sponsorship.
Package Price £995
Contact us
Recent issues of Digitalisation World Magazine

We hope that you found this message of interest. If not, you may easily unsubscribe or manage your preferences.

[COMPANY_ADDRESS]