View this message online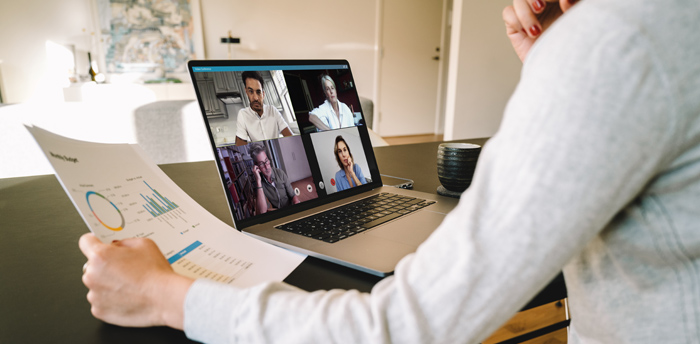 DIGITALISATION WORLD INTERVIEWS • 2023 • Issue 5 • Part 1





Regional clouds gather in Europe?


Jurg van Vliet, CEO of Aknostic, discusses the emergence of regional clouds within Europe, based on open source software and Kubernetes in particular, as an alternative to the large public cloud offerings. Trial projects are in progress to demonstrate the economic, environmental and societal benefits that such regional clouds can provide.




Cybersecurity - an ongoing challenge


Elizabeth Green, EMEA Advisory and Cyber Lead, at Dell Technologies, discusses the ever-shifting cybersecurity landscape, where cyber resilience is very much the focus.




Delivering certainty in uncertain times


Eric Herzog, Chief Marketing Officer at Infinidat, discusses the Brittle, Anxious, Non-linear, Incomprehensible (BANI) challenges facing businesses at the present time, explaining how the company's innovative storage solutions help to address many of these current cost, staffing and wider cybersecurity, data resilience and sustainability pain points.




A digital first approach delivers for employers and employees


Spencer Pitts, Digital Workspace Chief Technologist, VMware, discusses the company's research on the post-pandemic and hybrid workplace, before sharing some valuable insights as to how a digital first approach, that prioritises the digital employee experience, can bring major benefits to any organisation, so long as the appropriate combination of company culture and technology solutions is in embraced.




The golden pipeline for securing the software supply chain


Nurit Bielorai, Go-To-Market Manager, Supply Chain Security at Aqua Security, discusses the alarming rise in supply chain security attacks, some of the issues and challenges faced by businesses when it comes to secure software development, and explains the benefits of Aqua Security's own Cloud Native Application Protection Platform (CNAPP).




Ebstar relies on Arcserve's rapid and reliable backup and recovery


Nick Beeby, Owner and IT Consultant, Ebstar and Florian Malecki, Executive Vice President, Marketing, Arcserve, discuss how the MSP is relying on Arcserve storage solutions to provide a core backup and recovery service to many of its customers. They outline the many benefits it brings to SMBs as they seek to implement an optimised cyber resilience strategy.
Next Opportunity
One of the major successes in 2022 for clients of Digitalisation World has been our recorded video interviews. With an average audience of well over 1000 viewers per interview, we can see how well appreciated they are by our readership.

While most of the video interviews have been purely editorial - the topics and participants chosen by our editor, Philip Alsop - we are being asked by more and more companies to produce specific video interview packages.

Against this background, we are delighted to offer VIDEO INTERVIEW PACKAGES

If you'd like to guarantee inclusion, and also have a valuable asset to use as and where you want into the future, we highly recommend that you consider the VIDEO INTERVIEW PACKAGE, which works as follows:

Choose the topic that you wish to take leadership in. Whether you'd like to promote a product or service or to discuss some of the current industry issues, we will work with you to produce a 30-minute video.
Following an initial discussion, our editor will produce a set of agreed questions for sharing ahead of the interview and share the Zoom recording link.
Once the interview has been recorded via Zoom, this is sent off for editing, including your company logo, and the edited video is then shared with you for the amends/approval process.
Once signed off, the video will be included in the next DW Video Issue, on the DW website, and we will give you the original source file, so you can promote via social media.
The next DW Video Issue will be produced and go live on the 18 September 2023. Contact us to find out how you can be involved.
You will still have the usual opportunity to submit editorial articles and comment pieces, free of charge, to be considered for inclusion in the digital magazine and/or on the DW website.
Package details



30 Minutes


£995

30 min ZOOM interview with the editor


The interview will include a single page of advertising in Digitalisation World or 1 Newsletter sponsorship.
Package Price £995
Contact us
Recent issues of Digitalisation World Magazine

We hope that you found this message of interest. If not, you may easily unsubscribe or manage your preferences.

[COMPANY_ADDRESS]