View this message online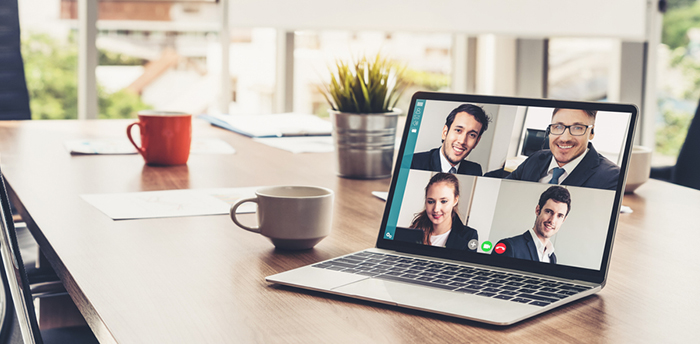 DIGITALISATION WORLD INTERVIEWS • 2023 • Issue 5 • Part 2





Promoting a powerful data centre industry proposition


Mark Yeeles, Vice President of Schneider Electric's Secure Power division in the UK and Ireland, shares his enthusiasm for his new role as he seeks to bring many years' experience (including most recently within the company's Industrial Automation division) to bear on the data centre industry. He believes that the sector has an important, positive role to play in both enabling and implementing digital solutions.




Zero Trust Authentication (ZTA) promises a password-less future


Jasson Casey, CTO, Beyond Identity, discusses the company's development of Zero Trust Authentication, which looks set to be a key component of a wider, truly optimised enterprise Zero Trust Security solution. He emphasises that, while detection and response has a role to play, there needs to be a renewed focus on the prevention part of any meaningful cybersecurity strategy.




Addressing the challenges of storage for high performance applications


Jeff Whitaker, VP, Marketing and Product Strategy at Panasas, discusses the findings of a recent survey which highlights the challenges associated with storage for high performance applications (both 'traditional' HPC and newer AI and ML-related ones). Skill levels, scalability, versatility, cost concerns - both CAPEX and OPEX - and storage management come under the spotlight.




Digital demands more from the data centre


Mark Fenton, Senior Product Marketing Manager at Cadence, discusses the company's recent research, which identifies the most pressing challenges and opportunities within the data centre space. The major problem seems to be one of demand outstripping IT infrastructure/data centre supply, but there are grounds for optimism, as Mark outlines.
-''



Master Data Management - the essentials


Vincent Harmsen, SVP & Head of Europe at Reltio, explains the benefits of a cloud-native, SaaS Master Data Management solution, details the company's recently introduced Velocity Packs, and offers some valuable advice to end users considering their Master Data Management options.




Customer before code - digital transformation in the retail sector


John Godwin, VP of Retail UK at Intellias, shares some fantastic insights as to the key challenges and opportunities when it comes to implementing digital transformation strategies and solutions in the retail industry.
Next Opportunity
One of the major successes in 2022 for clients of Digitalisation World has been our recorded video interviews. With an average audience of well over 1000 viewers per interview, we can see how well appreciated they are by our readership.

While most of the video interviews have been purely editorial - the topics and participants chosen by our editor, Philip Alsop - we are being asked by more and more companies to produce specific video interview packages.

Against this background, we are delighted to offer VIDEO INTERVIEW PACKAGES

If you'd like to guarantee inclusion, and also have a valuable asset to use as and where you want into the future, we highly recommend that you consider the VIDEO INTERVIEW PACKAGE, which works as follows:

Choose the topic that you wish to take leadership in. Whether you'd like to promote a product or service or to discuss some of the current industry issues, we will work with you to produce a 30-minute video.
Following an initial discussion, our editor will produce a set of agreed questions for sharing ahead of the interview and share the Zoom recording link.
Once the interview has been recorded via Zoom, this is sent off for editing, including your company logo, and the edited video is then shared with you for the amends/approval process.
Once signed off, the video will be included in the next DW Video Issue, on the DW website, and we will give you the original source file, so you can promote via social media.
The next DW Video Issue will be produced and go live on 18 September 2023. Contact us to find out how you can be involved.
You will still have the usual opportunity to submit editorial articles and comment pieces, free of charge, to be considered for inclusion in the digital magazine and/or on the DW website.
Package details



30 Minutes


£995

30 min ZOOM interview with the editor


The interview will include a single page of advertising in Digitalisation World or 1 Newsletter sponsorship.
Package Price £995
Contact us
Recent issues of Digitalisation World Magazine

We hope that you found this message of interest. If not, you may easily unsubscribe or manage your preferences.

[COMPANY_ADDRESS]