View this message online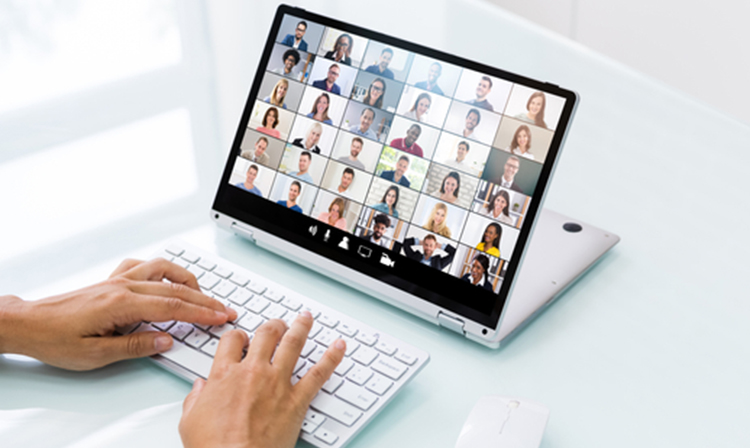 DIGITALISATION WORLD INTERVIEWS • 2023 • Issue 7 • Part 3





Women in IT - Tamsin Ashmore, CFO at Ultima


Tamsin Ashmore, CFO at Ultima, discusses her career to date - the challenges she has met along the way and how she has achieved success; and shares some brilliant insights as to women working in the tech space - how companies can support and progress their careers and, importantly, how to improve gender diversity within the industry.




Women in IT - Lindsay Micklethwaite, Head of Product with Gladstone


Lindsay Micklethwaite, Head of Product at Gladstone, discusses the challenges facing women in the IT industry, the benefits of workplace equality and diversity and ways in which these can be promoted.




Achieving the CEO objective


Dr. Ellison Anne Williams, CEO and Founder at Enveil, explains how she went from working for the National Security Agency in the US to founding her own company, Enveil, specialising in privacy enhancing technology. She shares some fantastic insights on equality, diversity and the IT industry.




From the legal profession to open technology


Amanda Brock, CEO of OpenUK - the not-for-profit organisation representing the UK's Open Technology sector - started her career in the legal sector and when she did move across to the IT industry discovered a more enlightened approach to diversity, equality and inclusion, but one that still had a way to go! In this interview, she shares some brilliant insights and observations as to the attitudes she has encountered in her career, and how she is optimistic as to the future.
Next Opportunity
One of the major successes in 2023 for clients of Digitalisation World has been our recorded video interviews. With an average audience of well over 1000 viewers per interview, we can see how well appreciated they are by our readership.

While most of the video interviews have been purely editorial - the topics and participants chosen by our editor, Philip Alsop - we are being asked by more and more companies to produce specific video interview packages.

Against this background, we are delighted to offer VIDEO INTERVIEW PACKAGES

If you'd like to guarantee inclusion, and also have a valuable asset to use as and where you want into the future, we highly recommend that you consider the VIDEO INTERVIEW PACKAGE, which works as follows:

Choose the topic that you wish to take leadership in. Whether you'd like to promote a product or service or to discuss some of the current industry issues, we will work with you to produce a 30-minute video.
Following an initial discussion, our editor will produce a set of agreed questions for sharing ahead of the interview and share the Zoom recording link.
Once the interview has been recorded via Zoom, this is sent off for editing, including your company logo, and the edited video is then shared with you for the amends/approval process.
Once signed off, the video will be included in the next DW Video Issue, on the DW website, and we will give you the original source file, so you can promote via social media.
The next DW Video Issue will be produced and go live on the 11 December 2023. Contact us to find out how you can be involved.
You will still have the usual opportunity to submit editorial articles and comment pieces, free of charge, to be considered for inclusion in the digital magazine and/or on the DW website.
Package details



30 Minutes


£995

30 min ZOOM interview with the editor


The interview will include a single page of advertising in Digitalisation World or 1 Newsletter sponsorship.
Package Price £995
Contact us
Recent issues of Digitalisation World Magazine

We hope that you found this message of interest. If not, you may easily unsubscribe or manage your preferences.

[COMPANY_ADDRESS]