Park Place Technologies expands its data centre expertise



Park Place Technologies has been on quite some journey, as the company has grown from its core Third Party Maintenance focus to today's data centre network optimisation specialist organisation. Ian Shearer, Managing Director, APAC & EMEA, Park Place Technologies, discusses recent developments at the company, which include several acquisitions, technical solution and professional services innovations.






Retrospect adds cloud storage to its backup portfolio



Retrospect has been very busy in recent weeks, launching Retrospect Cloud Storage, Retrospect Backup 19 and Retrospect Virtual 2022. JG Heithcock, General Manager at Retrospect, talks us through these new storage solutions and the pain points they will help to address.






OpenTDF Project promises data sharing security in a digital world



Matt Howard, SVP and Chief Marketing Officer at Virtru, provides some great insights into the Trusted Data Format (TDF) and explains why the time is right to launch the OpenTDF Project – giving the developer community the opportunity to address the many security complexities of the digital data ecosystem.






Pax8's cloud marketplace continues to thrive



Robert Belgrave, CEO of Pax8 EMEA, shares his plans for the company, following a recent $185 million investment round - with ongoing geographical and technology solutions expansion very much on the agenda. Robert also provides some fascinating insights into the post-pandemic Channel and end user business worlds.






Banking on APIs



Christoph Berentzen, Divisional Head API & Open Banking at Commerzbank, provides a fascinating insight into the organisation's decision to move away from the traditional IT approach of batch processes, file transfers and the like to an API-powered architecture as a crucial part of its digital transformation roadmap.






Cybersecurity - distribution with a difference



Angus Shaw, Sales Director at Brigantia Partners Limited, outlines the company's unique approach to Value Added Distribution as it focuses on both consolidating and expanding its highly successful cybersecurity solutions portfolio, and its key vendor and Channel partner relationships. Angus also predicts that password management is set to become a major focus for end users over the next year or so.






Supply chain transparency hits the catwalk



Neil Cornish, Ecosystem Development Manager at Tech Data UK, discusses the collaboration between the UK Fashion & Textile Association, IBM, the Future Fashion Factory and Tech Data UK, to develop a new technology platform designed to help drive both sustainability and profitability within the fashion supply chain.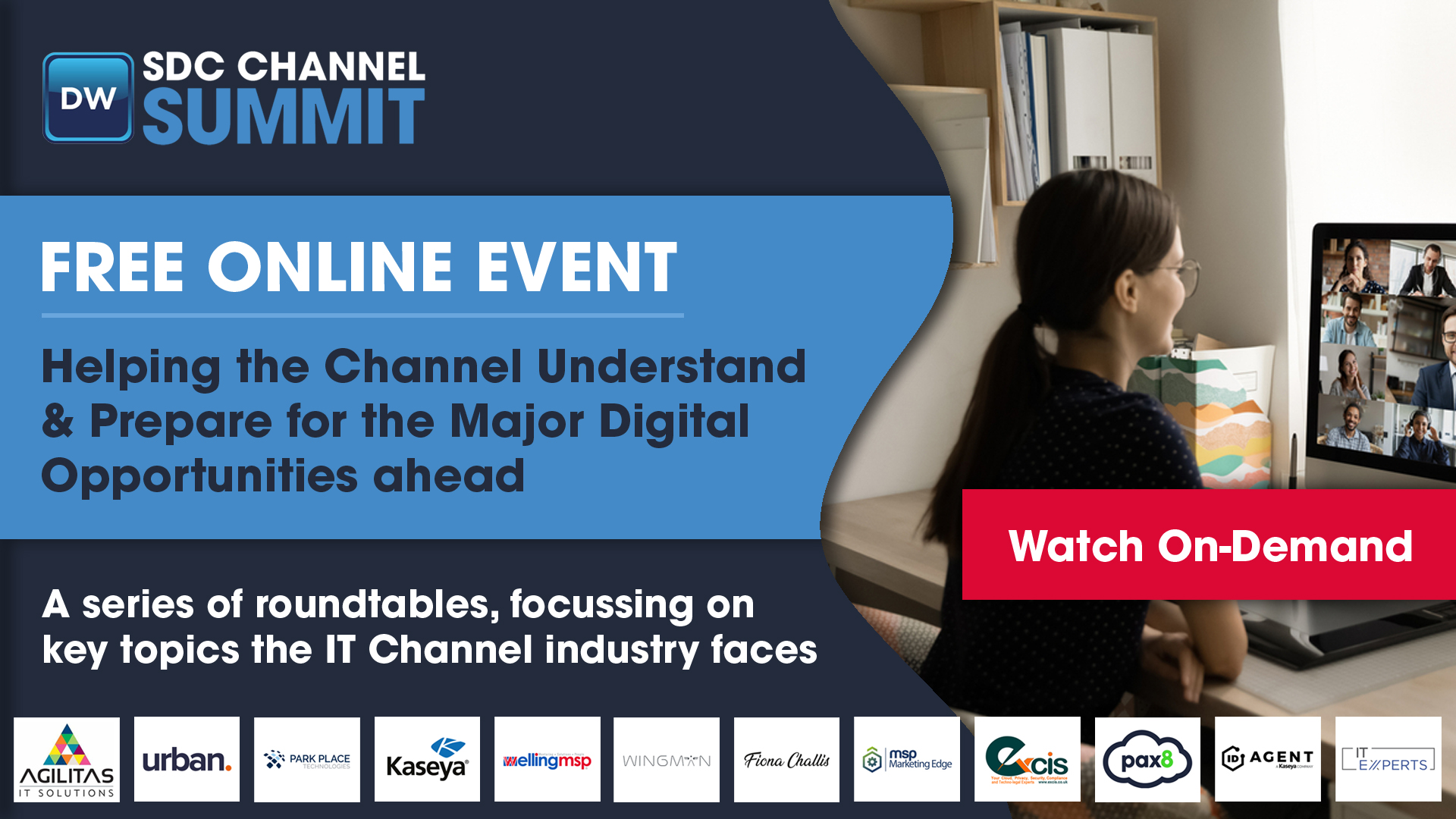 Package details:



30 Minutes


£995

30 min ZOOM interview with the editor


The interview will include a single page of advertising in Channel Insights or 1 Newsletter sponsorship.
Package Price £995